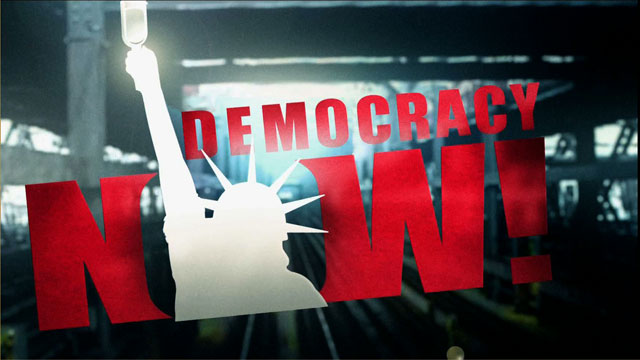 This is viewer supported news. Please do your part today.
Donate
Next week, anti-nuclear activists from around the world will gather in Las Vegas and at the Nevada nuclear testing site to develop a cohesive plan to oppose moves by the nuclear industry on many fronts, including planned "subcritical" nuclear tests in Nevada, continued mining and proposed dumping of radioactive nuclear waste on indigenous lands.
Guest include, Judy Treichel, Executive Director of the Nevada Nuclear Waste Task Force, which keeps tabs on the Nevada Nuclear Test Site and is opposed to Yucca Mountain, proposed national nuclear waste repository. Tom Bailey, a farmer in Eastern Washington State and a "downwinder" who is part of a class action suit against the government over the release of radioactivity from the Hanford Nuclear complex.
---