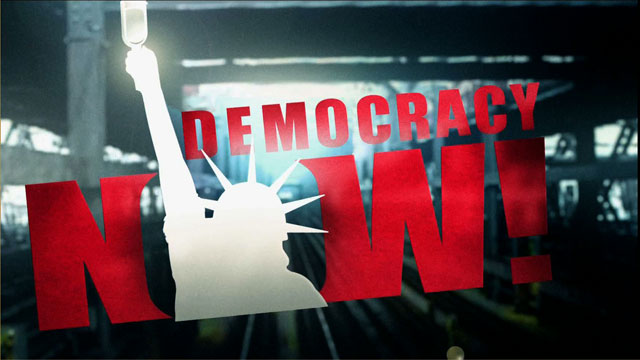 Media Options
Guests
John Stauber

Editor for PR Watch quarterly newsletter and founder of Center for Media and Democracy
John Stauber, author of Toxic Sludge, says democracy is in steep decline because of corporate dominance of the political spectrum through the public relations industry. Especially interesting over the past ten years is the complete takeover of even grassroots politics by corporations and their  
consultants. We've always known that big business runs Washington, but we find that the same big business interests now dominate grass roots organizing through direct marketing and "astroturf" campaigns, for example the quashing of debate on health care reform during the Clinton administration. The pharmaceutical industry poured tens of millions into the appearance of grass roots support for maintaining the status quo. including the Harry and Louise commercials and ads the insurance industry placed on the Rush Limbaugh show. First Limbaugh would deliver a fevered rant about how health care reform was next to Stalinism, then an industry-sponsored ad would come in: "If you're upset about health care reform call 800 000 0000. From there, callers would be patched through free to their congressperson's office. Thus the industry dumped thousands of angry calls into Washington offices. The worst thing about this type of political organizing is that it neutralizes genuine grassroots advocacy.
During summer 1995 a public relations firm, Beckel Cowan, who got their start working for such liberal Democrats as Walter Mondale generated thousands of pseudotelegrams into Washington from people who never agreed to have their names used, and some of whom were  deceased. They were caught at it, and major corporate media began to focus on the issue of astroturf. No criminal action was ever taken, however; and Beckel is now 1996 an election commentator for CBS.  Biosolids is the euphemism that the PR industry has coined for toxic sludge, now being promoted as a beneficial fertilizer. The firm whose stated goal is to make toxic sludge "noncontroversial"  by 2000 is Powell Tate, formed by Jody Powell, Jimmy Carter's press secretary, and Nancy Tate, Reagan's press secretary (now chair of Board of Appropriations for Public Broadcasting, where Stauber notes a rightwing direction in programming).  In 1994 TV Nation did a segment on sewage sludge being carried by a company named Merco Joint Venture from New York to Sierra Blanca, Texas, where it was dumped on the ground and allowed to blow around, causing asthma and other illnesses. This has resulted in a 33 million dollar SLAPP (strategic lawsuit against public participation) suit by Merco against Sony, local anti-sludge activists, and Hugh Kauffman, an EPA activist, now in court in East Texas.
Olestra, a chemical that mimics fat, is discussed. Proctor & Gamble's public relations strategies are highlighted
---