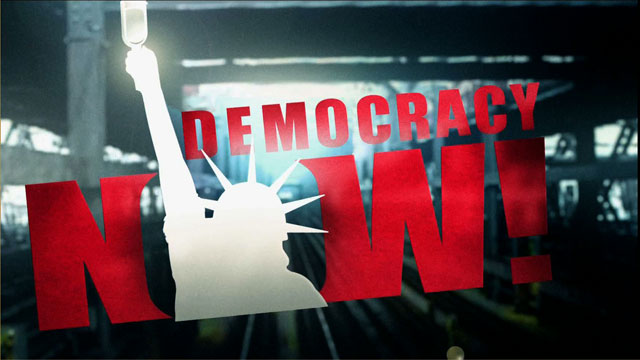 This is viewer supported news. Please do your part today.
Donate
Bob Dole is counting on colleague Alfonse D'amato's fundraising savvy and widespread connections to pave his way into the White House. D'amato, a Republican Senator from New York is expected to bolster Dole votes in the upcoming New York Primary. Reporter Dennis Bernstein, who has extensively investigated D'amato's background, says that the Senator has been involved in every major New York financial scandal since the 1980's, but has been able to maintain his power thanks to his wealth and deep entrenchment in New York's "old boys' network". Bernstein also addresses D'amato close ties with supporters Puerto Rico, from whom substantial (and in many cases illegal) campaign fund contributions have been made both for D'amato and for Bob Dole.
New York City Public Advocate Mark Green, who previously went up against Alfonse D'amato for a seat in the New York Senate, also weighs in on D'amato's questionable political history and alleged connections with organized crime. D'amato's popularity among New York voters is waning; a recent poll indicates that if Green were to challenge D'amato again, he could win.
---