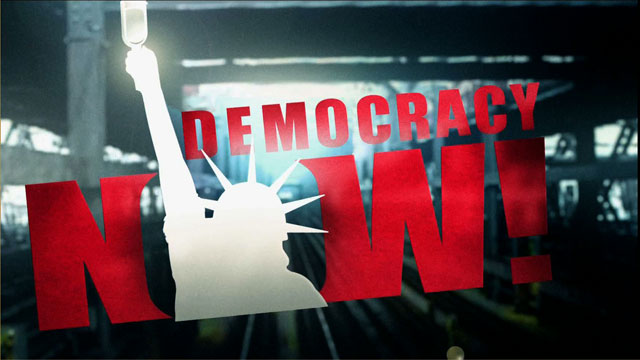 This is viewer supported news. Please do your part today.
Donate
Topics
---
Guests
Robert Fisk
Middle East Correspondent for the British daily The Independent, based in Beirut, Lebanon
---
This week, much U.S. attention continued to be focused on the tense situation in the Middle East and the U.S. relationship to the peace process there, as both Israeli Prime Minister Shimon Peres and Palestinian Authority President Yassir Arafat came to Washington to meet with President Clinton. Today we look at how the media have been portraying the Israeli conflict with Lebanon. Last week more than a hundred civilians were killed after Israeli bombed an UN base housing refugees; the incident has been been widely treated as a retaliatory attack against Hezbollah.
---