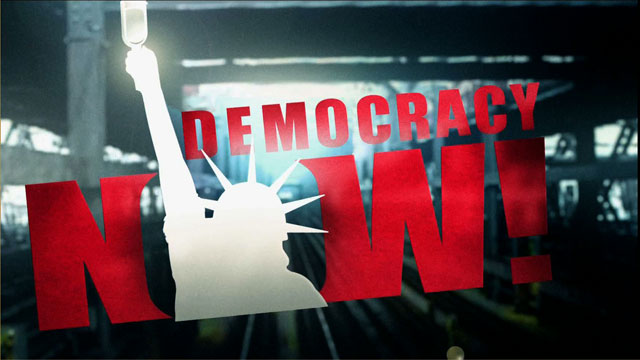 This is viewer supported news. Please do your part today.
Donate
Topics
---
Guests
John Canham Clyne
Research Director of Public Citizen's legislative arm, Congress Watch
---
A Battle is raging in Washington to reform the Food and Drug Administration. Pharmaceuticals, biotech and tobacco companies are leading the fight to roll back regulations with the help of Speaker of the House Newt Gingrich. The issue may come to a vote next week. Public Citizen has just released a report documenting the flow of money into this effort. it's called "A Million for Your Thoughts: The Industry-Funded Campaign by Conservative Think Tanks Against the FDA"
---