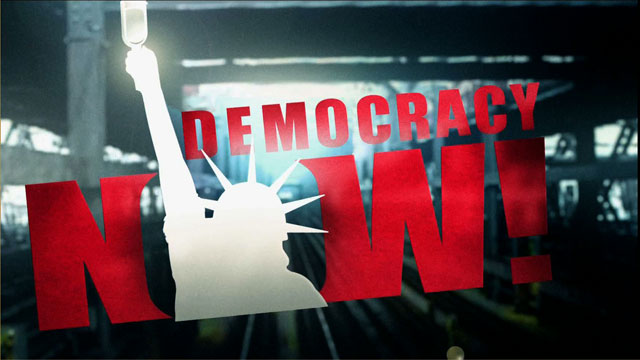 Media Options
Topics
---
Guests
FUNDIME MAFONGOSI

The deputy national organizer of AZAPO, the Azanian People's Organization, a part of the Black Consciousness Movement founded by Steve Biko. He spoke to use from Grahamstown, South Africa, where Steve Biko was taken before he was murdered.

David Goodman

An independent journalist writing a book on post-apartheid South Africa. He authored the cover story in this week's In These Times on South Africa's Truth Commission.
The South African Truth Commission hits its one year, half-way point this month. Not unexpectedly, the Commission has sparked a lot of controversy in South Africa, particularly over the practice of granting amnesty to the confessed killers and torturers of the apartheid regime.
Just this week, the Truth Commission found itself at the center of another storm, this time around Steve Biko, a leading anti-apartheid activist in the 1970s and the head of the Black Consciousness Movement. Five former policeman have confessed to killing Biko in 1977 during an interrogation in a Port Elizabeth police station. But, as part of a deal with the Truth Commission, the five will likely receive amnesty in return for their confession.
---