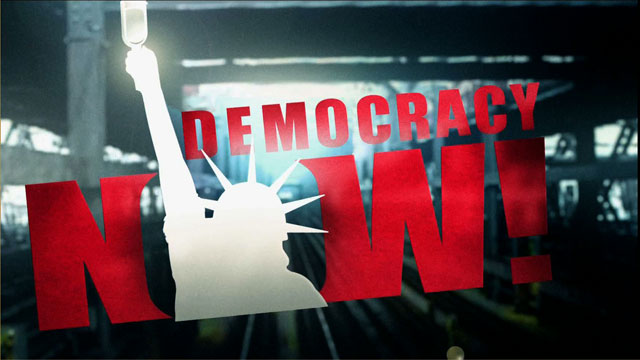 Media Options
Nuclear power continues to be a major point of controversy all across the UnitedStates. From the deserts of southern California, to the banks of the Rio Grande in West Texas, Democracy Now! has heard from many activists and community groups about the effect of the nuclear industry and nuclear wasteon their lives.
George Crocker is active with the Prairie Island Coalition, which ispresently battling a nuclear reactor on the Mississippi River near land belonging to Native Americans.
Guests:
George Crocker, the executive director of the North American Water Office, which sponsors the Prairie Island Coalition that is fightingthe storage of radioactive waste at a nuclear power plant along the Mississippi River.
Related links:
.
.
.
---