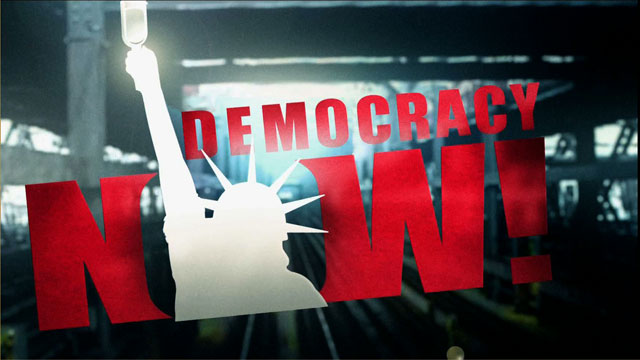 Media Options
To the cries of "Yankee go home!" the US military yesterday formally closed one of its eight military bases in Panama, part of commitment to remove all troops and hand over all US installations before the United States withdraws from the Panama Canal at the end of the century.
Under treaties signed by President Jimmy Carter in 1977, the United States agreed to remove all of its troops before transferring one of the world's most famous and strategic waterways — the link connecting the Pacific and the Atlantic oceans.
Among the casualties of the move is the Pentagon's Southern Command, which will now transfer to Miami, Florida.
Guest:
John Lindsey Poland, head of the Fellowship of Reconciliation's Task Force on Latin America.
---