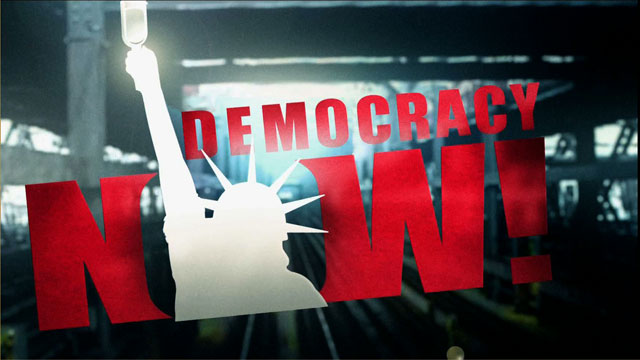 Media Options
---
Guests
John Ghazvinian

Journalist who has written for publications including Newsweek and the Nation. His new book is "Untapped: The Scramble for Africa's Oil." He is a visiting fellow at the University of Pennsylvania.
Haiti is often considered a foreign policy success for President Clinton however in the wake of senate questioning of Anthony Lake (nominated as director of central intelligence) some serious issues have arisen over the US and CIA's role in Haiti. Patrick Elie (Head of the Office of National Drug Control Policy and Secretary of Defense in former President Aristeed's Government) speaks with Amy Goodman about Michelle Francis Role in Haiti. Patrick Elie speaks from a jail in Virginia. Michelle Francis, a reported Haiti CIA agent and key leader in the coup regime that led Haiti was recently indicted in Miami for smuggling 33 tons of cocaine into the US. Elie describes Francis as one of the most oppressive figures in the Haitian regime, who was actively involved in the drug trade. Elie claims that Francis is a creation of the CIA whose drug trafficking has been widely know to the US for a long time but ignored due to his political usefulness to destroy the Haitian popular movement. Patrick Elie goes on to describe his own incarceration, he has been held in US custody for almost one year without trial on charges of impersonating a diplomat. Elie believes he is a 'marked man' upon his release from jail due to his knowledge of US crimes in Haiti.
Ramsey Clark asserts that US policy and free market reforms in Haiti are exploiting its citizens for the benefits of a few. Ramsey asserts that the CIA as it exists now is institutionally ingrained in policies that contravene the decent conduct of government and it should be abolished.
---