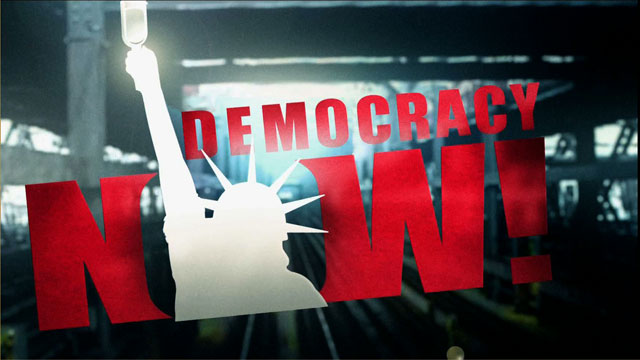 Media Options
Topics
---
Guests
Andres Izarra

former news manager at RCTV. He served as Venezuela's former communications minister under President Chavez. He is now president of TeleSUR, a multinational satellite network.

Francisco Rodríguez

assistant professor of economics and Latin American studies at Wesleyan University, and former chief economist of the Venezuelan National Assembly.

CAROLE COLLINS

A freelance journalist who is currently co-authoring a book on Zaire, tentatively titled Zaire: Theft of a Nation.
After more than 32 years of brutal dictatorship, President Mobuto Sese Seko of the Central African country of Zaire faces the most serious threat to his rule. The rebel Alliance of Democratic Forces for the Liberation of Congo-Zairian now controls the eastern portion of Zaire and is now threatening to move on to the capital Kinsasha.
Meanwhile, the Pentagon is preparing a military intervention in Zaire, reportedly to evacuate US citizens. A force numbering several hundred is now arriving in the Congo, which is just next to Zaire. And the USS Nassau, an amphibious ship with 1,000 Marines, is on its way to a position off Zaire. The French and Belgian governments are also dispatching troops to the region.
The United Nations is also involved, demanding a cease-fire between the government and the guerrilla forces. But rebel leader Laurent Kabila says that direct talks must be held with the ailing 66-year-old dictator, President Mobuto.
---