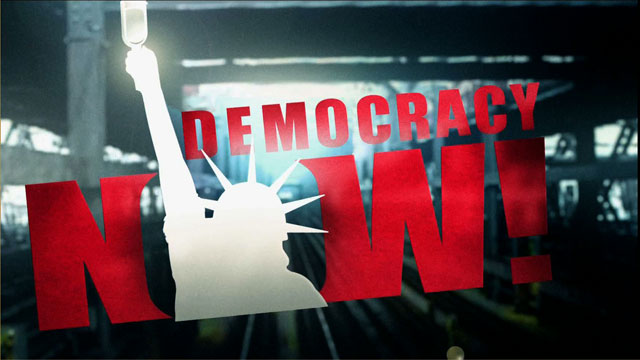 This is viewer supported news. Please do your part today.
Donate
Topics
---
Guests
Tom Segev
Israeli historian and a columnist for the Israeli newspaper Haaretz. He is author of the new book "1967: Israel, The War and the Year That Transformed the Middle East."
Dr. Mona El-Farra
She is the director of Gaza Projects for the Middle East Children's Alliance and writes the blog "From Gaza, with Love". She has just began her first U.S. speaking tour, details here.
Norman Finkelstein
Assistant Professor of Political Science at DePaul University. His latest book is "Beyond Chutzpah: On the Misuse of Anti-Semitism and the Abuse of History."
---
Today, a PBS Frontline documentary looks back at the origins and horrors
of one of the worst genocidal massacres since the Nazi Holocaust: The slaughter of some 800,000 Tutsis and moderate Hutus by the nationalist Hutu regime of Rwanda in 1994. Valentina's Nightmare tells the miraculous story of a 13-year-old Tutsi girl who survived the massacre by living among a group of dead bodies for 40 days. The film also explores Rwanda's search for justice and reconciliation in the aftermath of the bloody genocide.
Segment Subjects (keywords for the segment):
Rwanda, genocide, Valentina's Nightmare
Guest Names: Fergal Keane
---