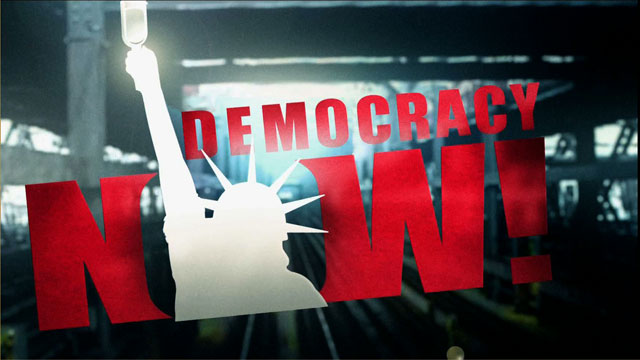 Media Options
Guests
Gustavo Esteva

Founder of the Universidad de la Tierra in Oaxaca and author of many articles and books. Gustavo is an independent writer and grassroots activist and has been a columnist for La Jornada.

Damian Lopez

Oaxacan filmmaker and media activist with Mal de Ojo TV, a collective that came together during the 2006 popular uprising in Oaxaca. He was a collaborator on 'Compromiso Cumplido' or 'True to My Pledge' the first of a two-part documentary about human rights violations by the state during the current conflict in Oaxaca.

Simon Sedillo

Activist and filmmaker. He has been working in and out of Oaxaca for the last eight years documenting and teaching community based video documentation in indigenous communities. Simon collaborated with the Austin Independent Media Center on the 2005 production of "El Enemigo Común," which documents paramilitary activity in Oaxaca from 2001 through 2005. He maintains a blog at Elenimogocmun.net and is working on a new film project called "El Machete," a Proyecto Autogestion documentary, filmed and edited by indigenous community members in Oaxaca.
---
In recent years one legal scholar has been able to push through the veil secrecy that surrounds the supreme court and publish some of the tapes and transcripts of landmark supreme court decisions. Amy is joined by Peter Irons who has done just that. Irons speaks about his experience of publicizing supreme court tapes and meeting resistance for doing so.
GUEST:
- Peter Irons–professor of political science and director of the Earl Warren bill of rights project at the University of California San Diego and author of May it Please the Court
---