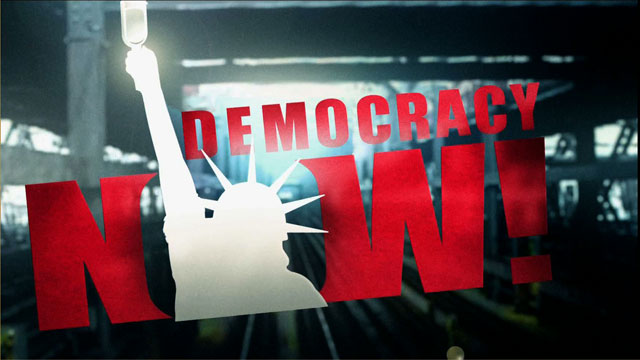 This is viewer supported news. Please do your part today.
Donate
NATO yesterday authorized air strikes on Serbian targets, giving Yugoslav President Slobadan Milosevic four days to avoid them by ending what the U.S. calls his seven-month offensive against ethnic Albanians in Kosovo. The NATO authorization clears the way for air strikes using U.S. cruise missiles, to be followed by a campaign of aerial bombing.
Guest:
Tony Benn, a Labor Party Member of Parliament in Britain, who has just written a letter to several former heads of state appealing for intervention to prevent air strikes.
---