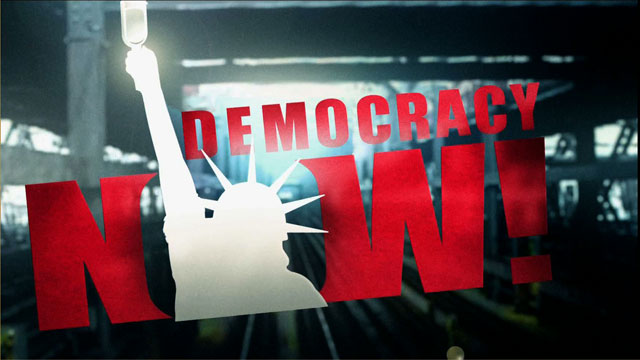 Media Options
Sinn Fein president Gerry Adams stopped over in Los Angeles this week to meet with Latino leaders and attend a reception hosted by California State Senator Tom Hayden, himself an Irish American. Irish and Latino communities have much common ground to build on — including their shared history of resistance politics, their Roman Catholic spirituality, and their mutual solidarity for each other's social justice causes. Recognizing the often-overlooked importance of Latino communities, Adams met with Latino legislators in Los Angeles to explore common goals and open up possibilities for future Irish-Latino cultural exchanges.
Adams will be attending a cultural exhibit in Mexico on Bloody Sunday, when British occupying forces shot dead 13 people in Londonderry in January 1972. The British government is expected to issue a formal apology for Bloody Sunday next week.
Tape:
Gerry Adams, Speaking at a Los Angeles reception hosted by California State Senators Tom Hayden and Richard Polanco on November 11.
Moctezuma Esparza, Mexican-American filmmaker in Los Angeles.
Representative Tom Hayden(D-CA).
Related link:
---