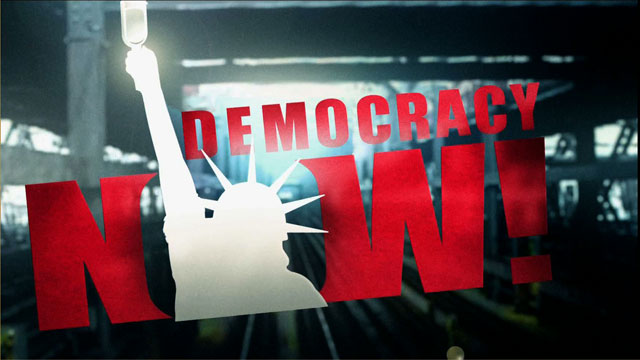 Media Options
The United States yesterday promised an extra $400 million in aid to Palestinians, and other international donors brought the total pledge to $3 billion for the beleaguered Palestinian economy.
Leaders met at a donors' conference sponsored by the U.S. and attended by Palestinian leader Yasser Arafat.
President Clinton hosted the conference as part of an effort to back the Wye Plantation peace accords between Israelis and Palestinians. The European Union, Japan and Norway were among donors who pledged the aid.
Guests:
Norman Finkelstein, author of The Rise and Fall of Palestine, Image and Reality of the Israel- Palestine Conflict, and A Nation on Trial: The Goldhagen Thesis and Historical Truth. He is the son of Holocaust survivors.
Phyllis Bennis, Fellow at the Institute for Policy Studies and author of Calling the Shots: How the US Dominates the United Nations.
---