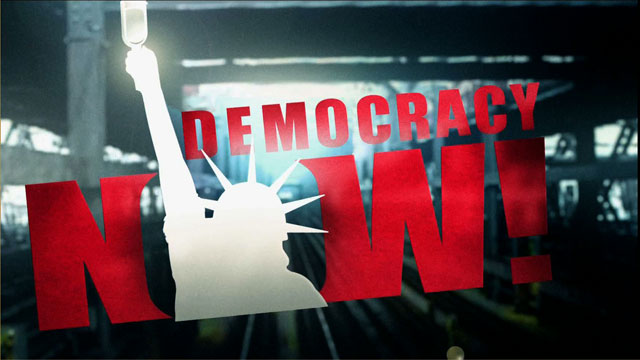 This is viewer supported news. Please do your part today.
Donate
This week in Rome, a five-week U.N. conference has kicked off to discuss the establishment of an International Criminal Court — a permanent war crimes court with the power to indict civilians and soldiers as well as leaders of states or governments
Among the topics being hashed out in Rome is preventing UN security council members from undermining the authority of the proposed court. Already the United States has come under fire from human rights groups and other nations at the conference for trying to restrict the power of an International Criminal Court. North Carolina Republican Senator Jesse Helms and the Pentagon have led a campaign to ensure a veto power for the US, saying they fear American soldiers being brought before the court.
Guest:
Reed Brody is the advocacy director for Human Rights Watch and served on the U.N. Human Rights Commission in the Congo.
Related links:
---