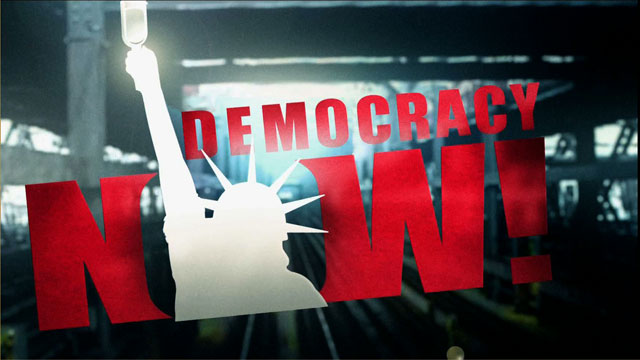 This is viewer supported news. Please do your part today.
Donate
First Lady Hillary Rodham Clinton yesterday gave the keynote address at the ceremonies in Seneca Falls honoring the Women's Rights movement's 150th anniversary. She told the crowd of 18,000 that women must exercise their hard-won right to vote. Seneca Falls in upstate New York was the site where more than 300 women and men assembled in 1848 to sign the Declaration of Sentiments, a pioneering manifesto of the women s suffrage movement.
One of the many groups performing in the sesquicentennial celebration of the first Women's Rights convention is a multiracial all-women performing collective, Babes in Arms (call 607-277-1449). They join the program now from WEOS community radio station in Geneva, New York to perform their play, "Ain't I a Woman and a Sister." The play explores the relationship between the women's rights and anti-slavery movements in the 1800s.
Guests:
Christine Barksdale plays Sojourner Truth
Lela Frechette plays Susan B. Anthony
Leslyn McBean plays Frederick Douglas
Deborah Simon plays a host of different characters
---