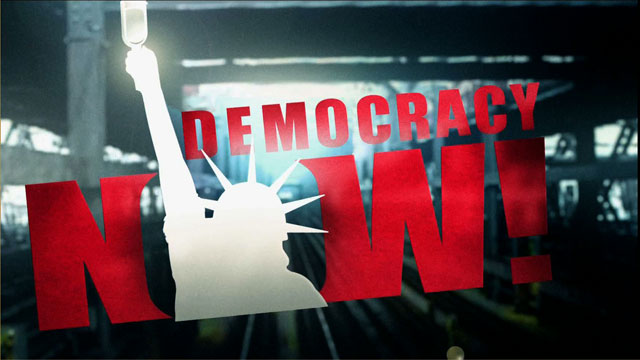 Media Options
Nigeria's most prominent political prisoner, Moshood Abiola, has died. He collapsed during a meeting with U.S. officials Thomas Pickering, the Undersecretary of State for Political Affairs, and Susan Rice, the Assistant Secretary for African Affairs. The government says Abiola died of a heart attack yesterday in a hospital. Abiola's family refuses to accept the official version of his sudden death — reportedly of a heart attack — saying the timing of his death is "too convenient." Nigerian officials are promising a full autopsy. However, Abiola's family says he is to be buried today.
Guests:
Hafsat Abiola, the daughter of Moshood and Kudirat Abiola. Her mother was gunned down in 1996 by six armed men believed to have been sent by former dictator Sani Abacha.
Owens Wiwa, the brother of Ken Saro Wiwa, one of the Ogoni rights activists executed by former dictator Sani Abacha.
Walter Carrington, the former U.S. ambassador to Nigeria.
---