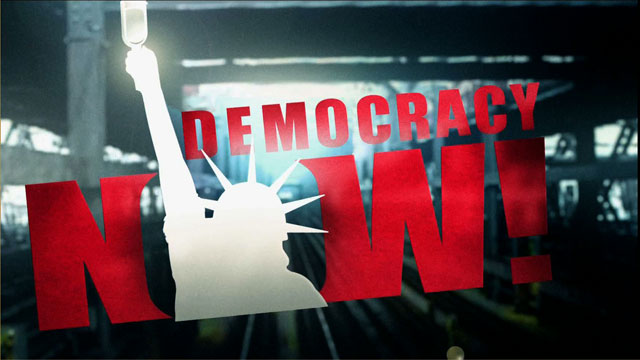 Media Options
President Clinton arrived in Russia for his summit with Russian President Boris Yeltsin. The meeting comes at a time when the Russian Ruble has plummeted against the dollar and other western currencies. The economic instability has created political instability in Russia. There have even been calls for Yeltsin's resignation. And hopes the Russians might have had about a coalition government between Yeltsin and the communists fell off yesterday when the lower house of parliament, the Duma, voted against Victor Chernomyrdin, Yeltsin's choice for Prime Minister.
Guest:
Dimitri Galinski Vassiliev, a resident scholar at George Washington University. He is the co-author of the forthcoming, Yeltsin, and the Tragedy of Russian Reform.
David Kotz, Professor of Economics at the University of Massachusetts at Amherst, and the co-author of Revolution From Above: The Demise of the Soviet System.
---