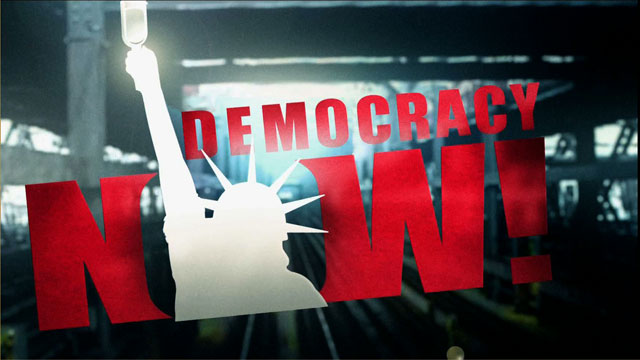 Media Options
They came from all over the world to challenge global capitalism–from rural villages in El Salvador, farmlands in the Caribbean, rural communities in Africa, cities in Europe, and many other places.
They are women from around the world–grass roots activists who fight against poverty, illiteracy, domestic abuse, sexism and so many other social problems that disproportionately affect the female populations of their countries.
As anti-WTO protesters chanted, sang and shouted on the streets of Seattle this week, this group marched in silence. The women faced off with Seattle police–their mouths taped to symbolize the silence many women and girls are subjected to in their countries, their arms locked in unity.
At the World Trade Organization, they presented their demands: from economic equity for women, to safeguards for health, safety and the environment, to the protection of indigenous knowledge from patenting by multinational corporations.
And some of them are here with us today, spanning several continents, to talk about their work building democracy from the bottom up.
Guests:
Jocelyn Dow, President of the Women's Environment and Development Organization (WEDO). She is the founding member and Executive Director of Red Thread, a women's collective in Guyana.
Mohau Pheko, From African Trade Network in South Africa.
Marta Benavides, International Institute for Cooperation Amongst Peoples (IICP), a grass roots project in El Salvador that rebuilds ecological sustainability and the livelihood base in rural areas as part of the country's peace process.
Thandiwe Nkomo, Executive Coordinator of the Organization of Rural Associations for Progress (ORAP) in Zimbabwe. ORAP is a grass roots movement of 1.5 million people dedicated to eliminating all forms of rural poverty in Zimbabwe.
Mariama Williams, Economist on trade and gender issues in the Caribbean with the organization "Dawn Caribbean" in Jamaica.
Contacts:
Women's Environment and Development Organization: http://www.wedo.org
Grassroots Organizations Operating Together in Sisterhood (Zimbabwe): ssnenw2@aol.com and 718-388-8915
International Institute for Cooperation Amongst Peoples (El Salvador): 503-278 3069
Africa Trade Network (South Africa): integrity@wn.apc.org
---