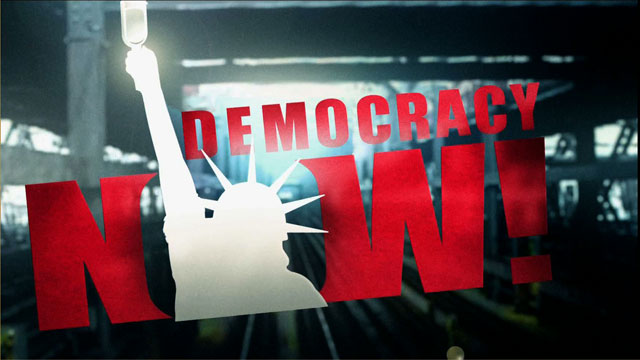 Media Options
Kurdish rebel leader Abdullah Ocalan's international quest for asylum ended today after Turkish Prime Minister Bulent Ecevit announced that the Kurdish independence leader had been taken to Turkey to face justice. In a statement soon after Ocalan's arrival in Turkey, Ecevit said: "We had promised that the state would catch him, we have kept our promise. He will pay the price of his accounts to the independent Turkish courts." Ocalan faces charges of treason and terrorism, and faces the death penalty in convicted.
Thousands of Kurds took to the streets all over Europe to protest Ocalan's arrest, seizing Greek missions, taking diplomats hostage and holding mass protests in dozens of cities. There are reports that some people set themselves on fire, and many protesters have announced that they may also torch themselves.
Guests:
Kani Xulam, Director of the American Kurdish Information Network.
Ertugrul Kurkeu, journalist for IPS, a Third World News Service. Speaking to us from Istanbul, Turkey.
Related link:
---