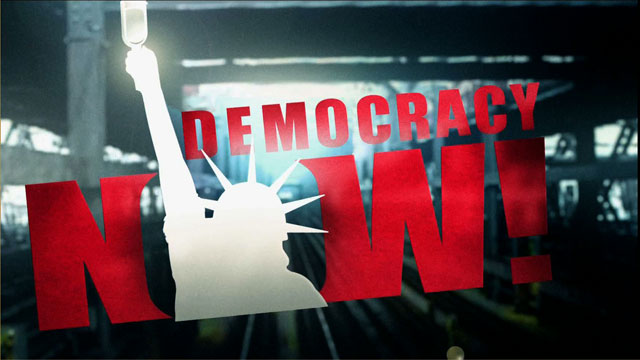 Media Options
Amid political tension and signs of military unease, Chileans are awaiting tomorrow's ruling by Britain's House of Lords on the fate of former Chilean dictator Augusto Pinochet, who is facing extradition to Spain on charges of genocide and torture stemming from human rights abuses during his 1973-1990 dictatorship.
Meanwhile, a human rights group here in the United States has filed a civil lawsuit against one of Pinochet's right-hand men, a retired army major named Armando Fernandez Larios. Although his name may not be as familiar as Pinochet's, Fernandez Larios is well known both to Chilean human rights activists and to those who are familiar with the 1976 assassination of the former Chilean Defense minister Orlando Letelier in Washington, DC. As a member of Pinochet's feared secret police, known as the DINA, Fernandez Larios was named in a 1977 Federal indictment as one of the co-conspirators in the Letelier car bombing, which also killed Roni Moffit, Letelier's American assistant.
Fernandez Larios has been in the United States since he provided information to U.S. officials in 1987 regarding the roles of Pinochet and DINA officials in the Letelier assassination. He struck a plea bargain with U.S. government prosecutors, pleading guilty to having served as an "accessory after the fact" in the bombing. He currently lives in Miami, Florida.
The civil lawsuit was filed in a federal court in Miami by the San Francisco-based Center for Justice and Accountability, as well as by family members of victims. It alleges that in his capacity as a member of DINA, Fernandez Larios participated in a series of killings that became known in Chile as the "caravan of death." Fernandez Larios has publicly acknowledged belonging to the military squad that conducted at least 72 summary executions of political prisoners in northern Chile in the month following the 1973 military coup headed by Pinochet which toppled the democratically elected government of Salvador Allende. The suit's plaintiffs are the mother and siblings of one of those political prisoners killed in the "caravan of death," Winston Caballero, who was a regional planning director under Allende.
Guests:
Shawn Roberts, Legal Director of the Justice and Accountability Project, a San Francisco-based organization established in 1998 with the help of Amnesty International to pursue human rights violators found in the United States.
Zita Caballero, sister of Winston Caballero and plaintiff in the lawsuit.
Saul Landau, Hugh Labounty Chair of Interdisciplinary Applied Knowledge at California State Polytechnic University at Pomona. He has also been a Pacifica Radio news commentator for six years and wrote ??Assassination on Embassy Row on the Letelier-Moffit murder.
---