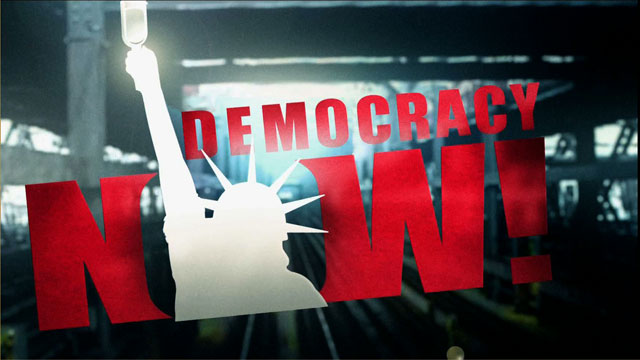 Media Options
This past week, there were news conferences around the country to mobilize for a massive demonstration calling for a new trial for the African American journalist that will take place in Philadelphia on April 24. This past week, Amy Goodman had an opportunity to interview Geronimo Pratt–now known as Janome Ji Jaga–at a New York town meeting called "Millions for Mumia." The event drew over one thousand people, including actor Ossie Davis, former U.S. Attorney General Ramsey Clark and others. The police held a vigil in protest across the street from the event.
Ji Jaga, a former Black Panther, spent 27 years in prison before his case was dismissed by the courts in California, and he was released two years ago. Just last week, Los Angeles District Attorney Gil Garcetti, decided not to re-try him.
Guest:
Geronimo Ji Jaga, former Black Panther who was released two years ago from prison after the California courts dismissed the case against him.
Related link:
---