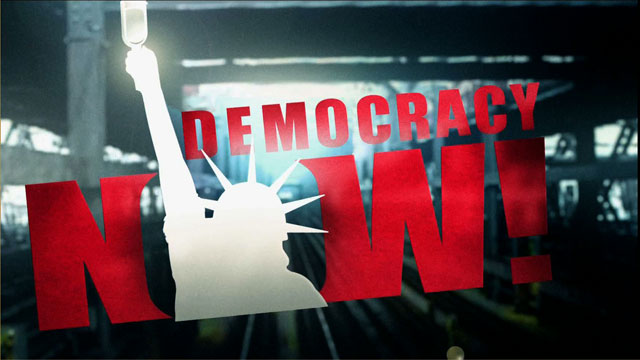 Media Options
The District Attorney of Riverside, California, yesterday dropped criminal charges against four police officers who fired 23 bullets last December at a young black woman they found sitting unresponsive in a disabled car.
The killing of 19-year old Tyesha Miller sparked protests, meetings and marches by religious leaders, civil rights activists and residents of Riverside. District Attorney Grover Task said the officers may have acted hastily and made mistakes in judgement, but they were justified in killing Miller. Residents of Riverside a planning a weekend-long series of protests against the Riverside Police Department.
Meanwhile, Abner Louima took the stand yesterday in the trial of four white New York police officers accused of torturing him inside the restroom of a Brooklyn police station. At one point in his testimony, Louima began to cry as he described how one of the officers held him down while another thrust an object into his rectum and then into his mouth. The attack caused severe internal injuries, hospitalizing him for two months.
Guests:
Earl Ofari Hutchinson, author, activist and broadcaster at Pacifica's KPFK. Speaking from Los Angeles.
Herb Boyd, National Editor of The Black World Today, an on-line publication. He also reports for the New York Amsterdam News.
Related Link:
---