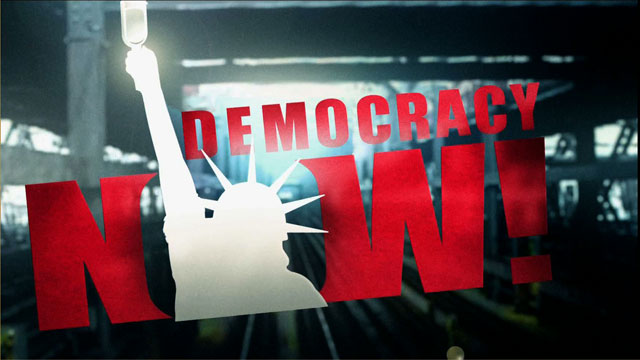 Media Options
NATO warplanes bombed Yugoslavia today for a 73rd day, even as alliance generals began talks with their Yugoslav counterparts about withdrawing from Kosovo under an agreement reached yesterday with Yugoslav President Slobodan Milosevic.
Officials said formal talks would begin over the weekend to draw up a timetable for the withdrawal of Serb forces from Kosovo and the arrival of NATO troops in Yugoslavia. The United Nations Security Council is expected to vote on the terms of the agreement, and two of its permanent members, with veto power, Russia and China, have insisted that the bombings must end before they vote on a deal on Yugoslavia.
Guest:
Jeremy Scahill, Pacifica reporter, reporting from Belgrade.
---