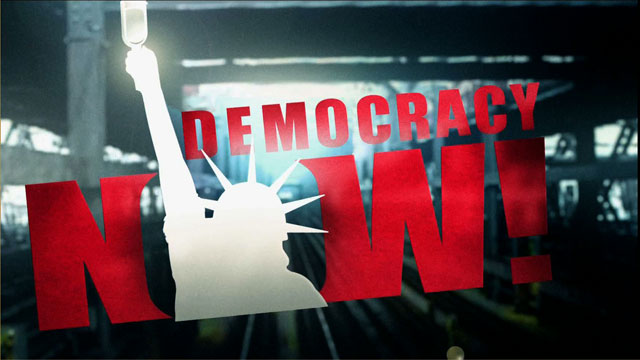 Media Options
Over 120 activists were arrested this Saturday in Philadelphia and San Francisco when they demonstrated demanding a new trial and medical attention for African American journalist and death row prisoner Mumia Abu Jamal.
In Philadelphia, the Rev. Lucius Walker of Pastors for Peace and South African Poet Laureate Dennis Brutus joined hundreds of protesters who gathered around the city's Liberty Bell. The protests were organized by the Free Mumia Abu Jamal Coalition.
These are just the latest in a series of worldwide demonstrations on behalf of Abu Jamal and against capital punishment in the United States.
This past October, Pennsylvania's Supreme Court denied Abu Jamal's bid for a new trial.
Guest:
Bob Lederer, member of ACT UP New York (one of the endorsing groups in the protest) and one of those arrested on Saturday at the Liberty Bell in Philadelphia.
Related link:
---