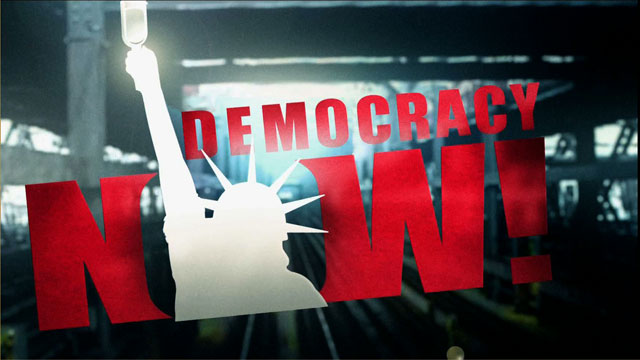 This is viewer supported news. Please do your part today.
Donate
Juan Gonzalez, New York Daily News columnist and Democracy Now! co-host, is on his way to Puerto Rico to cover the visit of Jesse Jackson Sr., civil rights activist and head of the Rainbow/Push Coalition. This, as pressure mounts for the U.S. military to leave the island of Vieques.
Further, a report recently surfaced in El Nuevo Dia —- one of Puerto Rico's leading newspapers—-that Charles Ruff, President Clinton's special counsel who just stepped down, recommended that 13 of the 15 Puerto Rican political prisoners in U.S. jails be released. They were given sentences of more than 50 years on sedition charges, and have served 13-19 years. The two prisoners not recommended for release are members of the FALN (a militant independence group) and Los Machateros.
Guest:
---