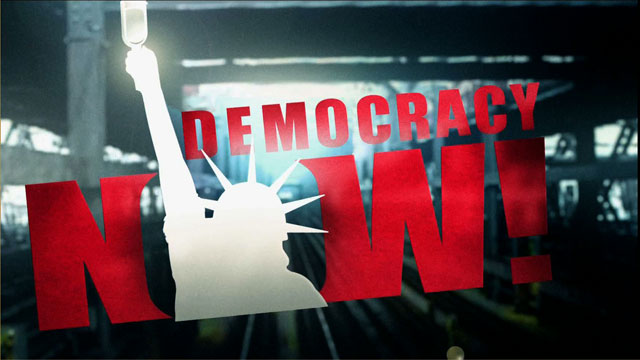 Media Options
This past weekend in the San Francisco bay area a group of 2,000 eco-visionaries gathered to share theories and practical environmental solutions for restoring the earth. According to panelists at the 11th annual Bioneers Conference, environmental waste has put the life support system of the planet on Red Alert, and "human rights" in the 21st century means the right to be born free of toxins.
Bioneers are "biological pioneers," and the yearly conference featured an eclectic group of speakers from around the country — scientists, doctors, business people, authors, academics and artists — who subscribe to a "Declaration of Interdependence" that says humans and nature are inextricably linked.
The conference featured speeches from Alice Walker, Dr Michael Lerner, the Body Shop's Anita Roddick and long time anti-toxics activist Teri Sweringen.
Today we are going to hear the speech to this weekend's Bioneers conference by J.L.Chestnut, who was the first black civil rights lawyer in Selma Alabama. He is also the founder of the Federation of Southern Cooperatives, a coalition formed to review the historic victory on behalf of black farmers in the largest class action suit in US history on the grounds institutional racism. He is introduced by Kenny Ausubel, the founder of the Bioneers conference.
Guest:
J.L.Chestnut, a civil rights attorney and author of ??Black in Selma: The Uncommon Life of J.L. Chestnut, Jr. Politics and Power in a Small American City.
---