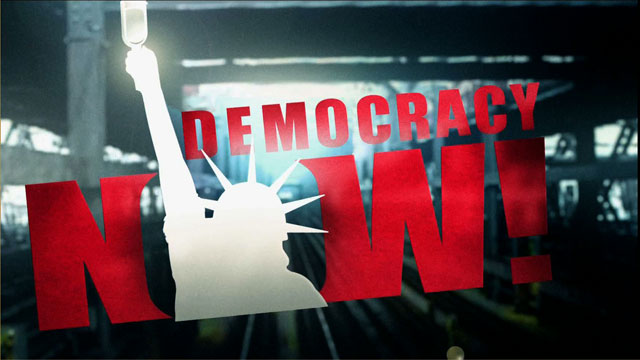 Media Options
As President Clinton flies home from Europe, the lame duck president counts his role in the peace process in Ireland as a top foreign policy success.
But this visit to Northern Ireland brought little tangible progress on the thorny issues of disarmament and policing reforms, which have put the 1998 Good Friday accord in peril. Northern Ireland's home rule government has become bogged down in rows over how to reform the predominantly Protestant police force and get IRA to disarm.
Only a day after Clinton's departure, bitter divisions boiled up. Today, Sein Fein will go to court seeking a court order challenging its exclusion from meetings of all Ireland bodies. Ulster unionist party head David Trimble used his power to effectively bar Sein Fein from the governing mechanisms established under the accords.
Guests:
Aemon McCann, activist, journalist with the Belfast Telegraph and Dublin Tribune.
Ed Moloney, Northern Editor of Sunday Tribune talking to us from Belfast.
---