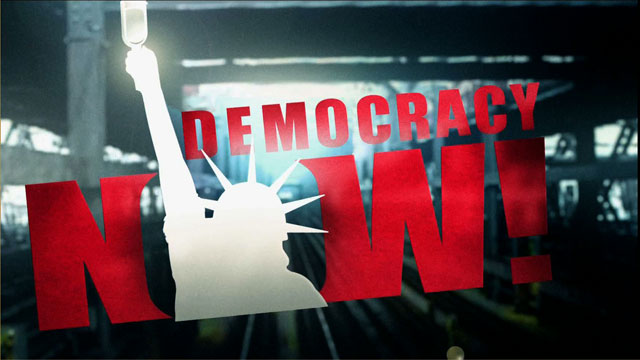 Media Options
Twenty five years ago yesterday, on April 30, 1975, the Vietnam war ended with the fall of Saigon. That day, several tanks smashed through the gates of what was then known as Independence Palace, and communist soldiers hoisted their flag atop the building.
The fall of Saigon was the last act of a tragic drama which saw two halves of the country, South and North Vietnam, locked in combat, and the unleashing of American war technology on a rural society. Millions of Vietnamese civilians and almost 60,000 American soldiers died in that war.
Vietnam celebrated the 25th anniversary of its victory over the United States yesterday with several parades, and by freeing more than 12,000 prisoners nationwide in the biggest amnesty of its history.
In the United States, there were teach-ins around the country.
Today we are going to hear from a Vietnam vet, from Professor Noam Chomsky and from the Vietnamese ambassador to the United Nations. They were at a teach-in in New York called "The 25th Anniversary of the Victory of Peace in Vietnam: A Celebration and Rededication." As commemoration ceremonies were held around the country yesterday, U.S. and British warplanes were bombing Northern Iraq.
Professor Chomsky, a known critic of U.S. policy and militarism, was one of the few Americans to visit North Vietnam during the war, and was arrested in anti-war protests at the time.
Among the groups that sponsored the event is the Asia/Pacific Committee of WILPF, the Brecht Forum, National Network of Indochina Activists, the US-Vietnam Friendship Association and Veterans for Peace.
Guest:
Professor Noam Chomsky, Linguist and renowned critic of US foreign policy and militarism. He is a professor of Linguistics at the Massachusetts Institute of Technology and author of many books, including "At War With Asia," "Manufacturing Consent," "Necessary Illusions," "On Language" and "Profit over People."
Related link:
---