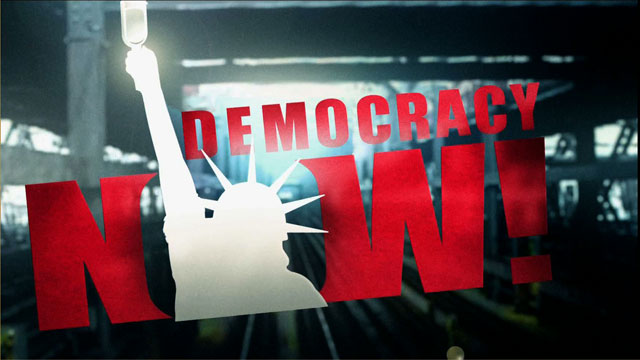 Media Options
This weekend, Colombia University Law School in New York City sponsored a conference "Critical Resistance East: Beyond the PrisonIndustrial Complex." The event, is one of a series of conferences which began in Berkeley in 1998 and established a framework for a newmovement against the prison industrial complex.
An estimated 2600 people participated in the New York event with an estimated 100 plenaries, panels, and workshops. The highlight cameon Saturday night, when the gigantic Riverside Church in Harlem filled to capacity for a collaborative performance called "Women, Prison,Globalization, and Resistance" and featuring Angela Davis and others.
Tape:
Assata Shakur, living in exile in Cuba since 1986 after she escaped from a US prison.
Angela Davis, a longtime prison activist and professor at the University of California, Santa Cruz.
Suheir Hammed, a Brooklyn-born Palestinian author of "Drops of This Story."
Marsha Darling, historian and director of the Center for African-American and Ethnic Studies at Adelphi University.
Si Kahn, folksinger, union organizer and activist with the Grass Roots Leadership.
Related link:
---