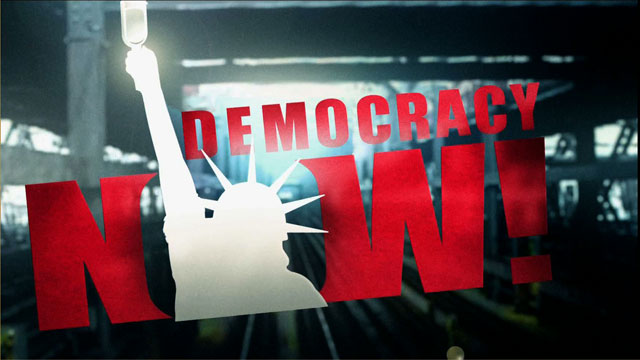 Media Options
This week is Passover. The 8-day holiday celebrates the Jewish liberation from slavery in ancient Egypt.Traditionally, on the first two nights of Passover, Jewish families hold dinners or Seders where friends and familygather to reflect and tell stories.
Ten years ago, Amy Goodman went to an unusual Seder in New York City. Begun in 1976 by Gloria Steinem and Jewishfeminist writers Esther Broner, author of ??The Telling and ??Women's Haggaddah, (Harper Collins, SanFrancisco) and Phyllis Chesler, the unique Passover dinner celebrated women and liberation.
Tape:
Sounds of the Feminist Seder
??
????
????
????
??
---