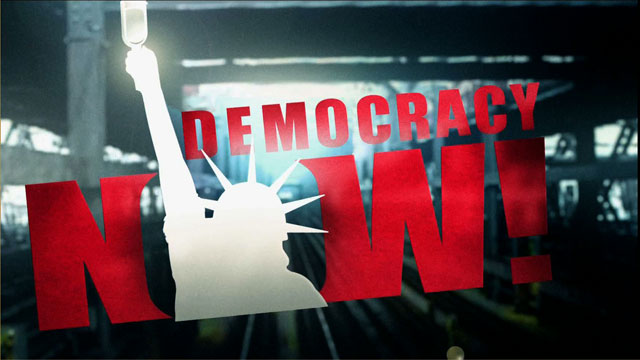 Media Options
President Bush was in New York yesterday on a carefully scripted visit designed to highlight his support forimmigration and his proposal for faith based initiatives. He began his tour of the city with a visit to EllisIsland, where he presided over a ceremonial swearing in of new U.S. citizens. Accompanying Bush was AssistantAttorney General Viet Dinh, who is a first generation immigrant from Vietnam. Bush praised the carefully selectedgroup of new citizens, which included, a lawyer, a teacher and a bartender.
It might have been more appropriate for President Bush to give his speech at one of the Immigration andNaturalization Service detention centers in New York, where thousands of immigrants and refugees, including manyseeking political asylum are detained each year. One of the INS detention facilities is run by the WackenhutCorporation, one of the world's largest private security firms and one with a notorious history of abuse.
In his remarks, Bush said he intends to change U.S. immigration policy to make things easier for immigrants, but whathas the Administration done so far?
Guests:
Margie McHugh, New York Immigration Coalition.
A political asylum seeker from Iraq who was detained by the INS for five months at theWackenhut facility in Queens, New York. He was released this winter and now works for the Hebrew Immigrant AidSociety.
Eleanor Acer, Lawyers Committee For Human Rights, which handles nearly 1,000 cases each year of refugeesseeking political asylum in the U.S.
Related links:
---