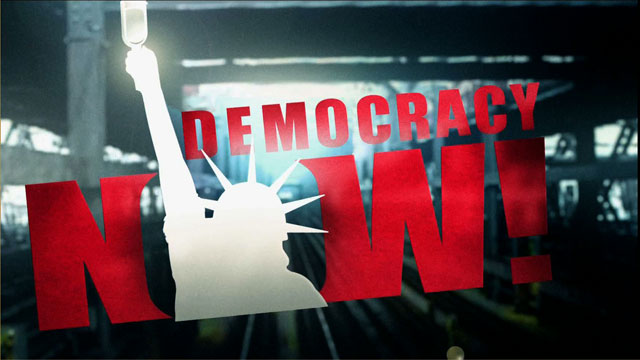 Media Options
In his speech to the World Bank, President Bush spoke about the necessity of tearing down walls that prevent the free flow of goods and ideas.
But while Italian officials are building walls to keep out activists who are trying to get to Genoa to protest at the G8 meeting, the U.S. is building walls to keep in activists who want to sent relief supplies to Cuba, and Cubans who want to come to the U.S. Two weeks ago a group of U.S. activists attempted to bring a caravan of relief supplies to Canada with the intention of shipping them to Cuba, only to be stopped by U.S. officials at the last moment.
Here in New York, activists are denouncing the U.S. Government's decision to deny entry visas to a group of Cuban Trade Unionists who were trying to come to the U.S. to meet with Unions and Church groups.
Guests:
Judy Robbins, activist with the Let Cuba Live campaign in Maine
Rev. Lucius Walker, Pastors For Peace
Ray Le Forest, Coordinating Committee of the US Health Care Trade Union Committee, member of AFSCME local 1707. He was helping to coordinate the planned visit of the Cuban trade unionists.
Related link:
---