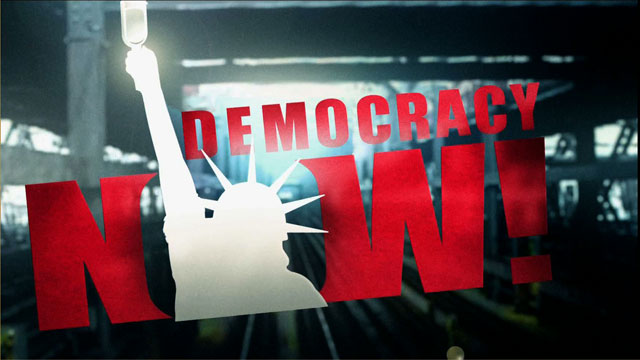 Media Options
Palestinian President Yasser Arafat met with Pope John Paul in Rome yesterday. He called for a halt to allviolence in the Middle East and the immediate introduction of international observers into the West Bank and GazaStrip. But as Arafat met with the Pope, Israeli soldiers and killed two Palestinians and wounded seven others,including a 12 and a 16 year old boy.
Israel continues to defy calls for it to admit international observers and to defy international condemnation ofits recent assassination of 14 Palestinians. Israeli officials insist they will continue with the extra-judicialexecution of Palestinians activists. More than 500 Palestinians have been killed since the start of the secondIntifadah last fall.
Guest:
Edward Said, a professor of Literature at Columbia University, an internationally renowned literary andcultural critic and one of the world's leading spokespeople for Palestinian self-determination. His writings havebeen translated into 26 languages, and include Orientalism, ??Culture and Imperialism, and his recentMemoirs Out of Place.
---