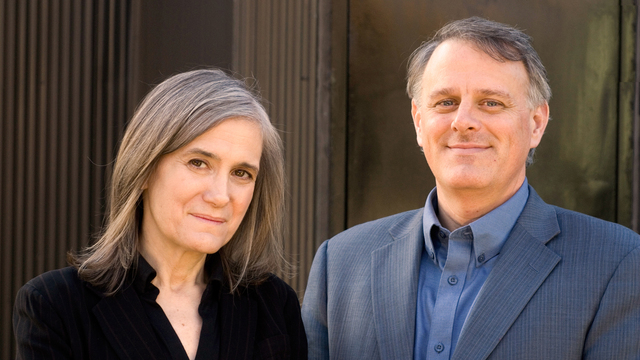 by Amy Goodman
Troy Anthony Davis was scheduled to die by lethal injection Tuesday. Two hours before the state of Georgia was to execute him, the U.S. Supreme Court issued a stay until Monday. It had earlier agreed to hear Davis' case on Sept. 29, but Georgia set his execution date six days before the hearing.
Davis was charged with killing Mark MacPhail, an off-duty police officer, in Savannah, Ga., in 1989. Davis had gone to the aid of a homeless man who was being pistol-whipped in a parking lot. Seeing the gun, he said he fled. MacPhail, working security nearby, intervened next, and was killed. Davis, an African-American, claimed his innocence, but was found guilty and sentenced to death. Since his conviction, seven of the nine non-police witnesses have recanted their testimony, alleging police coercion and intimidation in obtaining their testimony. By coming forward and recanting, they face serious repercussions, possibly jail time. Some have identified a different man as the shooter. This man is one of Davis' remaining accusers.
In July 2007, Davis faced his first execution date. Just a day before he was to be executed, the Georgia Pardons Board granted a stay of execution for up to 90 days. Then, Davis' attorneys argued before the Georgia Supreme Court for a retrial or for a hearing to present new evidence. The requests were denied, by a 4-to-3 vote. In the same period, the U.S. Supreme Court was weighing whether death by lethal injection constituted cruel and unusual punishment (the court ultimately allowed its use).
The U.S. Supreme Court will consider Monday whether it will take on Davis' case. If it decides not to, he very likely will be executed.
Among Davis' defenders is former President Jimmy Carter. He said: "This case illustrates the deep flaws in the application of the death penalty in this country. Executing Troy Davis without a real examination of potentially exonerating evidence risks taking the life of an innocent man and would be a grave miscarriage of justice." Georgia Congressman John Lewis also supports Davis. I spoke with Lewis at Invesco Field in Denver, just before Barack Obama's acceptance speech. It was 45 years to the date after the March on Washington and Dr. Martin Luther King Jr.'s "I Have a Dream" speech.
Lewis recalled that historic day: "We were in Washington, more than 250,000 of us, black and white, Protestant, Catholic, Jews, people of different background, rich and poor. … In many parts of the South, people could not register to vote, simply because of the color of their skin. And we changed that."
Yet this week, in light of Davis' plight, Lewis told me: "In spite of all of the progress that we've made as a nation and as a people, we still have so far to go. The scars and stains of racism are still deeply embedded in every corner, in every aspect of the American society." He went on to say, when I pointed out that Sen. Obama himself supports the death penalty: "It is troublesome. You know … someplace along the way, some of us must have the courage to say—and I'm moving closer and closer to this point—that in good conscience, I cannot and will not support people who support the death penalty. I think it's barbaric, and it represents the Dark Ages. .... I don't think as human beings, I don't think as a nation, I don't think as a state, we have the right to take the life of another person. That should be left for the Almighty to do."
The death penalty is a noxious and racist practice. According to the NAACP Legal Defense Fund, of more than 3,300 people on death row in the U.S., over 41 percent are African-American—more than three times their representation in the general population. According to the Death Penalty Information Center, since 1973 there have been 130 people exonerated—people wrongly sentenced to death—in 26 different states, including five exonerated on death row in Georgia. Evidence even suggests that at least four innocent people have been executed in recent years. There is no physical evidence in the Troy Davis case. After the stay was announced, Davis asked his mother to have people pray for the MacPhail family, and to keep working to dismantle this unjust system. He told her he wouldn't be fighting this hard for his life if he were guilty. This is a case of reasonable doubt. Troy Davis deserves a new trial.
---