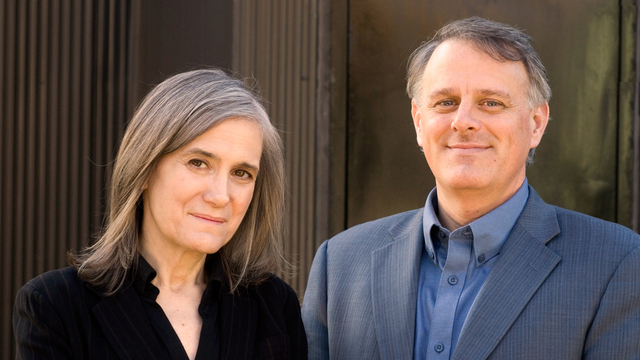 By Amy Goodman with Denis Moynihan
Sitting on death row in Georgia, Troy Davis has won a key victory against his own execution. On Aug. 17, the U.S. Supreme Court instructed a federal court in Georgia to consider, for the first time in a formal court proceeding, significant evidence of Davis' innocence that surfaced after his conviction. This is the first such order from the U.S. Supreme Court in almost 50 years. Remarkably, the Supreme Court has never ruled on whether it is unconstitutional to execute an innocent person.
The order read, in part, "The District Court should receive testimony and make findings of fact as to whether evidence that could not have been obtained at the time of trial clearly establishes petitioner's innocence." Behind the order lay a stunning array of recantations from those who originally testified as eyewitnesses to the murder of off-duty Savannah police officer Mark Allen MacPhail on Aug. 19, 1989. Seven of the nine non-police witnesses who originally identified Davis as the murderer of MacPhail have since recanted, some alleging police coercion and intimidation in obtaining their testimony. Of the remaining two witnesses, one, Sylvester "Redd" Coles, is accused by others as the shooter and identified Davis as the perpetrator probably to save himself from arrest.
On the night of the murder, MacPhail was off duty, working as a security guard at a Burger King. A homeless man was being beaten in the parking lot. The altercation drew Davis and others to the scene, along with MacPhail. MacPhail intervened, and was shot fatally with a .38-caliber gun. Later, Coles arrived at the police station, accompanied by a lawyer, and identified Davis as the shooter. The police engaged in a high-profile manhunt, with Davis' picture splayed across the newspapers and television stations. Davis turned himself in. With no physical evidence linking him to the crime, Davis was convicted and sentenced to death.
Jeffrey Sapp is typical of those in the case who recanted their eyewitness testimony. He said in an affidavit:
"The police … put a lot of pressure on me to say 'Troy said this' or 'Troy said that.' They wanted me to tell them that Troy confessed to me about killing that officer … they made it clear that the only way they would leave me alone is if I told them what they wanted to hear."
Despite the seven recantations, Georgia's parole commission has refused to commute Davis' sentence. Courts have refused to hear the evidence, mostly on procedural grounds. Conservatives like former Georgia Congressman and prosecutor Bob Barr and former FBI Director William Sessions have called for justice in his case, along with Pope Benedict XVI, President Jimmy Carter, the NAACP and Amnesty International.
Supreme Court Justice John Paul Stevens wrote for the majority, "The substantial risk of putting an innocent man to death clearly provides an adequate justification for holding an evidentiary hearing." Yet conservative Justice Antonin Scalia dissented (with Justice Clarence Thomas), writing that Davis' case "is a sure loser," and "[t]his Court has never held that the Constitution forbids the execution of a convicted defendant who has had a full and fair trial but is later able to convince a habeas court that he is 'actually' innocent."
Davis has had three execution dates, and in one instance was within two hours of lethal injection. Now he will finally have his day in court. With the courageous support of his sister, Martina Correia (who has been fighting for his life as well as her own—she has stage 4 breast cancer), and his nephew, Antone De'Jaun Correia, who at 15 is a budding human rights activist, Davis may yet defy death. That could lead to a long-overdue precedent in U.S. law: It is unconstitutional to execute an innocent person.
Amy Goodman is the host of "Democracy Now!," an independent, daily global TV/radio news hour airing on more than 950 stations in the United States and around the world. She is the author of "Breaking the Sound Barrier," recently released in paperback and now a New York Times best-seller.
© 2011 Amy Goodman
---