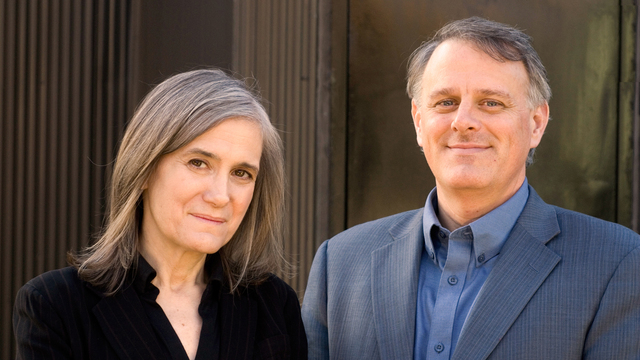 Media Options
By Amy Goodman with Denis Moynihan
Federal authorities are investigating whether officials of the government south of the border participated in a citizen's kidnapping and torture—Canadian authorities, that is, investigating the possible role of U.S. officials in the "extraordinary rendition" of Canadian citizen Maher Arar. "Extraordinary rendition" is White House-speak for arresting someone and secretly sending him to another country, where he is likely to be tortured. Arar revealed that, for the past four years, the Royal Canadian Mounted Police (RCMP) has been investigating possible roles of U.S. and Syrian officials in his rendition and torture. This announcement follows the U.S. Supreme Court's decision that it will not consider Arar's case, ending his pursuit of justice through U.S. courts.
Arar is the Canadian citizen seized by U.S. officials while changing planes in New York, heading home from a family vacation in September 2002. He was secretly sent to Syria by the Bush administration, where he was held for almost a year in a gravelike cell. He was repeatedly tortured, then returned home to Canada, without charge, a broken man. In 2004, the Center for Constitutional Rights filed suit in U.S. federal court on Arar's behalf as he recovered in Canada. While his legal case came to an end this week, his fight against impunity continues.
Ontario Justice Dennis O'Connor headed the Canadian government's inquiry into Arar's arrest, removal to Syria and subsequent torture. From 2004 to 2006, O'Connor interviewed scores of people and reviewed thousands of documents. The inquiry completely exonerated Arar. The conservative Canadian Prime Minister Stephen Harper apologized, and Arar was awarded $11.5 million in reparations and legal fees. Now, we learn, the RCMP, the Canadian equivalent of the FBI, is conducting an investigation that could lead to criminal charges. Arar told me: "They've been collecting evidence. They've been interviewing people both in Canada and internationally … their focus is on the Syrian torturers, as well as those American officials who were complicit in my torture."
If the RCMP charges U.S. officials with complicity in the abduction and torture of Arar, it would put the strong extradition treaty between the U.S. and Canada to the test. In the meantime, the Center for Constitutional Rights is encouraging people to contact the White House and their representatives in Congress to demand redress for Arar, including an apology, his removal from the terrorist watch list, financial damages, an investigation and assurances that no one else will suffer a similar fate.
Sen. Patrick Leahy of Vermont, who chairs the powerful Judiciary Committee, expressed his disappointment with this week's Supreme Court decision, saying the Arar case "remains a stain on this nation's legacy as a human-rights leader around the world … the United States has continued to deny culpability in this case." Back in a January 2007 hearing, Leahy fumed at then-Attorney General Alberto Gonzales: "We knew damn well, if he went to Canada, he wouldn't be tortured. He'd be held. He'd be investigated. We also knew damn well, if he went to Syria, he'd be tortured."
The Obama administration continues controversial Bush-era policies, with detention without charge at Guantanamo and the Bagram air base, and with, as Leahy has noted, reliance on "state secrets" privilege to dodge legal actions to expose and punish torture. On the same day as this week's Supreme Court announcement, another court in Washington, D.C., acquitted 24 anti-torture activists who were arrested at the U.S. Capitol on Jan. 21, 2010, the day by which President Barack Obama originally pledged Guantanamo would be closed. Their banner read "Broken Promises, Broken Laws, Broken Lives." Several were arrested inside the Capitol Rotunda while conducting a funeral service for three Guantanamo prisoners who may have been tortured to death. The U.S. government claims they committed suicide.
Maher Arar has completed his Ph.D. in Canada and founded an online news magazine, prism-magazine.com. He has been focusing on the case of Canadian citizen Omar Khadr, who was arrested in Afghanistan as a child and has grown to adulthood in the Guantanamo prison. Arar, married with two children, told me, "The struggle for justice and struggle against oppression has become a way of life for me, and I can never go back to just a simple 9-to-5 engineer anymore."
Amy Goodman is the host of "Democracy Now!," an independent, daily global TV/radio news hour airing on more than 950 stations in the United States and around the world. She is the author of "Breaking the Sound Barrier," recently released in paperback and now a New York Times best-seller.
© 2011 Amy Goodman
---