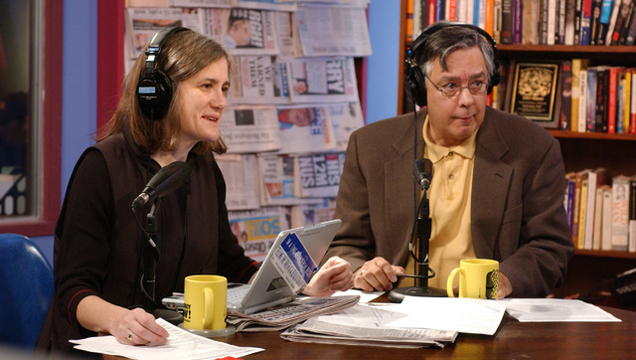 Today is the 19th anniversary of the first radio broadcast of Democracy Now! from the studios of WPFW in Washington, D.C. Now we broadcast on more than 1,300 TV and radio stations across the world and reach millions of viewers and listeners through our website.
On Feb. 19, 1996, we began as the only daily election show in public broadcasting. We were on eight community radio stations and thought we'd broadcast through the primary season to the election — this was the second election of President Bill Clinton — then this project, Democracy Now!, would wrap up. But that's not what happened. Due to popular demand, we kept broadcasting.
We send out a big thank you to everyone who has worked with Democracy Now! over the past 19 years and to the 1,300 stations in our network that air the program Monday through Friday. And, of course, we thank you — our audience — for making Democracy Now! possible through your donations and by sharing our interviews with friends, family and co-workers.
Listen to our first broadcast on the 1996 New Hampshire primary.
We have also archived every show since then–more than 4,900 of them! Browse our archive.
---