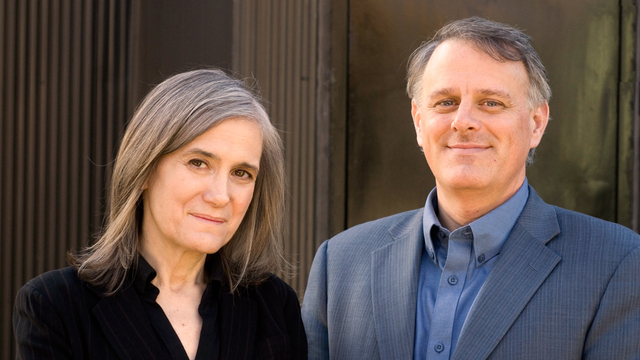 Media Options
By Amy Goodman & Denis Moynihan
Cases of rape and lynching were in the courts of California, and in the news around the world, this week. In one case, a student convicted of sexual assault was given a light sentence, while the statement that his victim read to the court went viral, read by millions of people around the globe. In another case, a young African-American woman who founded a local branch of Black Lives Matter and had been charged with "felony lynching" was found guilty and sent to jail. The two cases could not be more starkly different, nor could they, together, better illustrate the vast disparities across race and class lines in our system of justice.
Both cases stem from events that occurred in 2015. On Jan. 17 of that year, a young woman attended a Stanford University fraternity party with her sister. She drank too much alcohol, and does not recall what happened to her. Two graduate students saw her being sexually assaulted while unconscious behind a dumpster late that night. They called campus police, then chased after Brock Turner, a star of the Stanford swim team, tackling him. Turner was arrested.
The second case involves an organizer with Black Lives Matter, Jasmine Richards. She described her activism in her own words in a video posted online last year:
"I started Black Lives Matter Pasadena in January of 2015. … I felt like we didn't have any community programs or anything happening in my community. And there's been a lot of youth that have been killed by the Pasadena police. Kendrec McDade is currently the youth that I am specifically doing all these actions around. Leroy Barnes, he was killed by the Pasadena police. Big homie named Big BA also killed by the Pasadena police. Our police have been notorious for bullying."
On Saturday, Aug. 29, 2015, Jasmine had organized a peaceful march to call attention to just that type of police bullying. And sure enough, after the march, as video documents, the police showed up and acted like bullies, overpowering a young African-American woman and dragging her off to be arrested. Jasmine was charged with "felony lynching" for intervening and trying to "de-arrest" the young woman. Central to the Black Lives Matter movement is the premise that young people of color, at any time but certainly while being arrested or in police custody, might be killed or seriously injured.
"Felony lynching" was a law from 1933, drafted immediately after a notorious public lynching of two African-American men in San Jose, California. It was adopted to deter mobs from breaking into police stations and dragging prisoners out to lynch them. After another Black Lives Matter organizer was threatened with felony lynching in 2015, legislators, who found the word "lynching" offensive in this context, had it stripped from the law. But Jasmine was charged before the name change took effect.
"What you had were children on scooters and a couple of adults who were speaking up about state-sanctioned violence in Pasadena, about police murdering unarmed people in Pasadena," Nana Gyamfi, Jasmine's attorney, told us on the "Democracy Now!" news hour. "This is clearly a political persecution cooked up by the Pasadena District Attorney's Office … in what we are referring to as the attempted lynching of Jasmine Richards."
Back in Santa Clara County Superior Court, Judge Aaron Persky presided over the trial of Brock Turner, who was convicted of intent to commit rape, sexual penetration with a foreign object of an intoxicated person and sexual penetration with a foreign object of an unconscious person. Turner faced up to 14 years in prison. The victim read her deeply personal, 7,000-word statement in court. But it seemed that Judge Persky was moved more by an appeal from Turner's father, who wrote that he didn't think Brock's life should be ruined for "20 minutes of action."
Stating that "a prison sentence would have a severe impact on him," Persky sentenced Turner to just six months' jail time with probation. Like Turner, Judge Persky was himself a star Stanford athlete. The judge is now facing a recall campaign organized by Stanford law professor Michele Landis Dauber.
Jasmine Richards was sentenced to 90 days and three years' probation. Brock Turner, despite his multiple felony convictions for sexual assault, will likely get credit for good behavior and serve about the same amount of time as Jasmine. As for Brock Turner's victim, her sentence is ongoing. As she said to Turner in court, reading her victim's statement describing the impact of his attack, "It stays with me, it's part of my identity, it has forever changed the way I carry myself, the way I live the rest of my life."
---