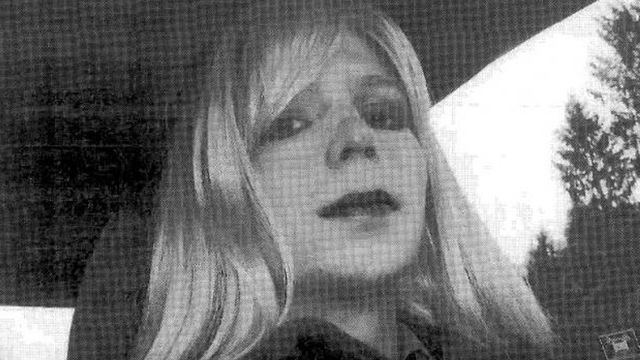 President Barack Obama has commuted the sentences of two high-profile political prisoners.
Chelsea Manning, who released a trove of U.S. documents to WikiLeaks to incite "worldwide discussion, debates, and reforms," will be freed on May 17. Obama also commuted the sentence of Puerto Rican independence activist Oscar López Rivera, which will now also expire on May 17.
The two were among 200 who received commutations and pardons in what some analysts say will be Obama's last such act as commander in chief. Missing from the list is 71-year-old Native American activist Leonard Peltier.
Obama has now commuted the sentences of 1,385 people, more than any other president in U.S. history.
Manning has been held since 2010, and was sentenced in 2013 to 35 years in prison for leaking more than 700,000 classified files and videos to WikiLeaks about the wars in Iraq and Afghanistan and U.S. foreign policy. She has been subjected to long stretches of solitary confinement and denied medical treatment related to her gender identity.
Watch our coverage of Manning since 2010, including interviews with Glenn Greenwald, who noted Manning faced a life sentence, while criminals exposed by WikiLeaks suffered few consequences. We also spoke with Andrian Lamo, the former hacker who informed U.S. military authorities of his conversations with Manning, who claimed to have leaked a large body of classified documents. Wikileaks attorney, Michael Ratner joined us to discuss being in court the day Manning said they leaked the classified documents to the whistleblowing website in order to show the American public the "true costs of war."
See our coverage of Oscar López Rivera, who was convicted in 1981 on federal charges of seditious conspiracy and conspiring to oppose U.S. authority over Puerto Rico by force. He was also accused of being a member of the FALN, the Armed Forces of National Liberation, which claimed responsibility for more than a hundred bombings to call attention to the colonial case of Puerto Rico. In 1999, President Clinton commuted the sentences of 16 members of the FALN, but López refused to accept the deal because it did not include two fellow activists who have since been released.
López Rivera has said the charges against him were strictly political:
"I think the fact that I was charged with seditious conspiracy to overthrow the government of the United States speaks for itself. But the charge in reference to Puerto Ricans has always been used for political purposes. It goes back to 1936. The first time that a group of Puerto Ricans was put in prison was by using the seditious conspiracy charge. And this is—has always been a strictly political charge used against Puerto Ricans."
---