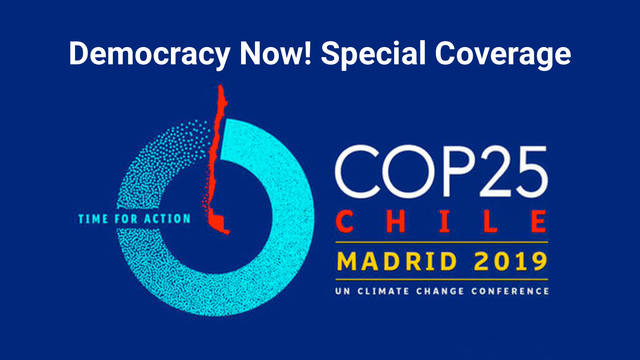 Despite being the largest annual climate summit in the world, the United Nations COP25 in Madrid, Spain is receiving scant media coverage from U.S. and international media. Democracy Now! is once again the only U.S. TV / radio / online news broadcast to dedicate a full week of coverage to this critically important summit.
Over the weekend in Madrid, hundreds of thousands of people took to the streets to demand swift action to halt the climate crisis, as the 25th U.N. climate conference headed into its second week.
Democracy Now! ran a full-page ad in Monday's New York Times, challenging our colleagues in the media to step up their coverage. Appearing on page A7, Democracy Now!'s ad was the first mention of this global climate summit in the New York Times that day.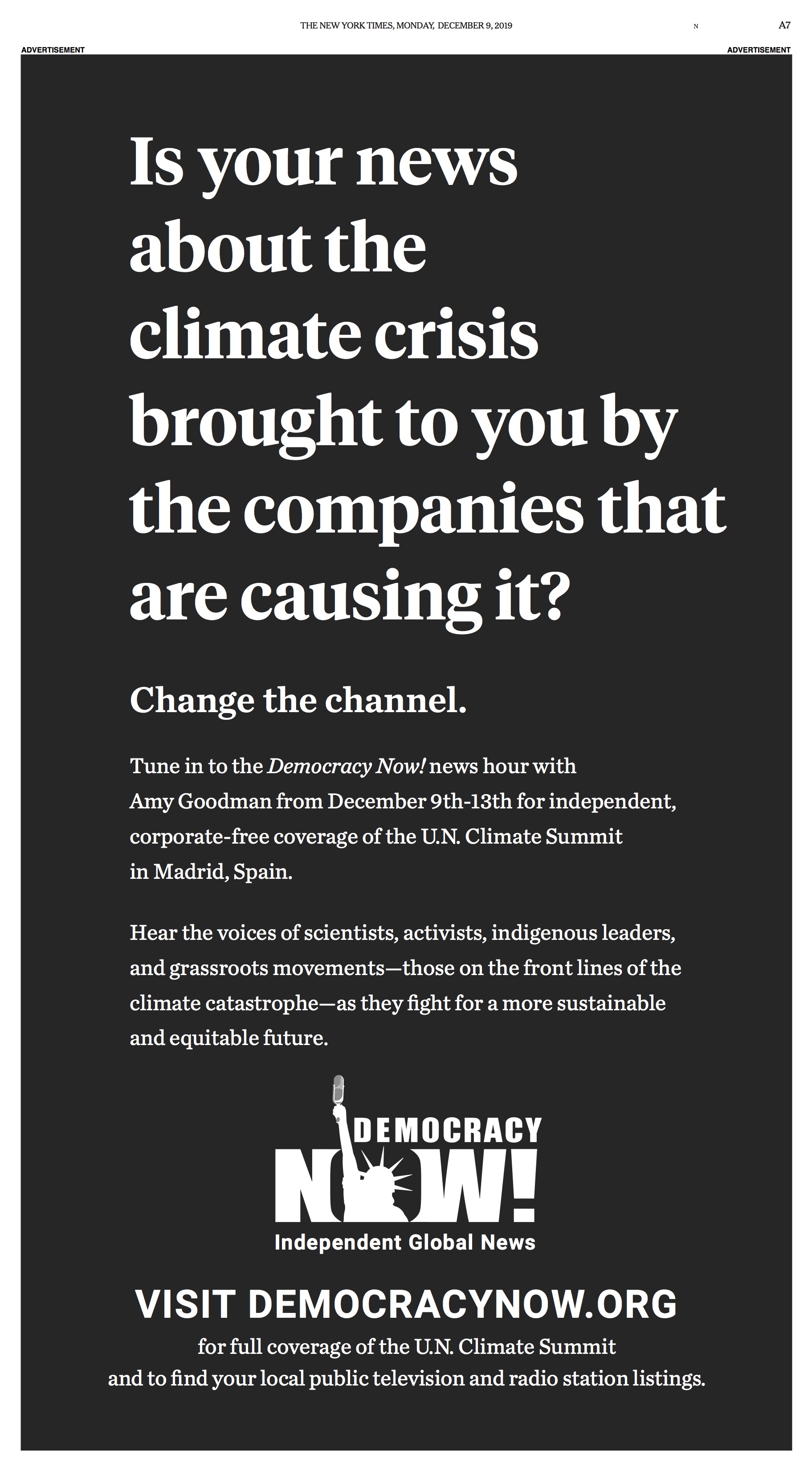 Every year since 2009, Democracy Now! has broadcast live for a full week or more from the United Nations Conference of the Parties (COP) climate summit. From the activists and protests in the streets to the global leaders and delegates in the convention suites, Democracy Now!'s independent coverage brings forward voices on the front lines of the climate crisis.
---