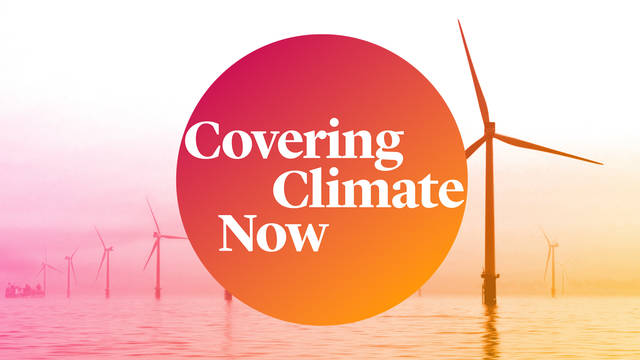 Over 250 news outlets from across the globe — including Democracy Now! — have pledged to focus on the climate crisis in the lead-up to the United Nations Climate Action Summit in New York on Sept. 23. The Columbia Journalism Review and The Nation have organized the Covering Climate Now initiative.
On Monday Democracy Now! interviewed The Nation's Mark Hertsgaard, who has helped organize the effort. "The media is the key to political consciousness," Hertsgaard says. "And if you don't have media coverage of the climate crisis, you will never have the public awareness and the public pressure that, frankly, is needed to get government and corporations to do what is required to face up to this climate crisis."
On Tuesday Democracy Now! interviewed Naomi Klein about her new book "On Fire: The Burning Case for a Green New Deal."
Stay tuned for more in-depth coverage in the coming days, and click here to see all of our climate coverage.
---