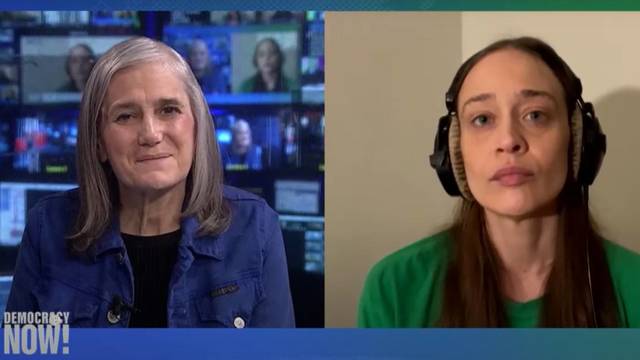 Pitchfork featured Democracy Now!'s in-depth interview with singer-songwriter Fiona Apple following the release of her newest album, "Fetch the Boltcutters." The influential online music magazine awarded Apple's album a 10-out-of-10 score, its first perfect rating in nearly a decade.
Evan Minsker writes in Pitchfork:
Apple discussed the process of recording the new album, including the moment she fully embraced her anger while singing the version of "For Her" that appears on Fetch the Bolt Cutters.
She also discussed the label's proposal that she release the album in October and why she fought to have it come out earlier.
Check out the piece in Pitchfork and watch the full interview here, which also features Eryn Wise, organizer with the Indigenous-led collective Seeding Sovereignty, discussing land acknowledgements and Seeding Sovereignty's rapid response initiative to help Indigenous communities affected by the COVID-19 outbreak.
You can find more of Democracy Now!'s in-depth interviews with artists and musicians, as well as intimate performances in the Democracy Now! studio here.
---