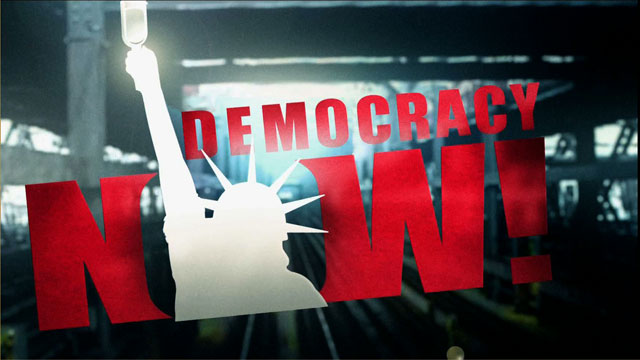 This is viewer supported news. Please do your part today.
Donate
ANOTHER PRESIDENTIAL CANDIDATE EXCLUDED FROM THE DEBATES WHO CLAIMS TO SPEAK FOR WORKING PEOPLE IS H. ROSS PEROT, THE TEXAS BILLIONAIRE WHO'S RUNNING ON THE TICKET OF HIS REFORM PARTY. LAST WEEK, THE DOLE CAMPAIGN ASKED PEROT TO PULL OUT OF THE RACE AND ENDORSE THE REPUBLICAN CANDIDATE FOR PRESIDENT. PEROT REFUSED AND SAID HE'S IN THIS ELECTION TIL THE BITTER END — HE'S NO QUITTER THIS TIME....
PEROT SPOKE LAST WEEK AT THE NATIONAL PRESS CLUB, WHERE HE TALKED ABOUT THE ISSUES THE DEMOCRATIC AND REPUBLICAN CANDIDATES ARE AVOIDING. HE RECOUNTED THE STORY OF INDONESIAN MONEY SUPPORTING THE CLINTON CAMPAIGN AND URGED THE PRESS TO DIG DEEPER...
---