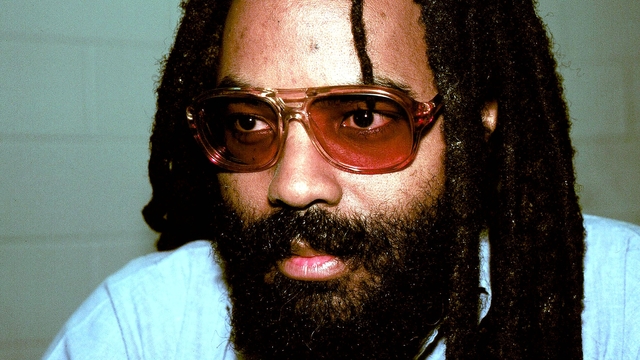 Media Options
---
Guests
Mumia Abu-Jamal

former resident of Pennsylvania's death row for 29 years. For decades, Abu-Jamal has argued racism by the trial judge and prosecutors led to his conviction for the killing of Philadelphia police officer Daniel Faulkner. He is an award-winning journalist who chronicles the human condition.
Mumia Abu-Jamal speaks about racism in the criminal justice system and the overwhelming number of black men in prison.
---
Transcript
This is a rush transcript. Copy may not be in its final form.
AMY GOODMAN: Right now we're going to turn to the man himself in a commentary he shared from death row.
MUMIA ABU-JAMAL: My name is Mumia Abu-Jamal. I'm a journalist, a husband, a father, a grandfather and an African American. I live in the fastest-growing public housing tract in America. In 1981, I was a reporter for WUHY and president of the Philadelphia Association of Black Journalists. Currently I'm a writer and a public radio commentator.
Every day in America, the trek continues: a Black march to death row. In Pennsylvania, where Afro-Americans constitute 9% of the population, well over 60% of its death row inhabitants are Black. Across the nation, although the numbers are less stark, the trend is unmistakable. In October 1991, the Bureau of Justice Statistics released its national update, which revealed 40% of America's death row population is Black — this out of a population that is a mere 12% of the national populace. The five states with the largest death rows have larger percentages on death row than in their statewide Black populations.
Statistics are often flexible in interpretation and, like scripture, can be cited for any purpose. Does this mean that Afro-Americans are somehow innocents subjected to a setup by state officials? Well, not especially. What it does suggest is that state actors, at all stages of the criminal justice system, from slating at the police station, arraignment at the judicial office, pretrial, trial and sentencing stage before a court, treat Afro-American defendants with a special vengeance that white defendants are not exposed to. This is the dictionary definition of discrimination.
In the 1987 case McCleskey v. Kemp, the famed Baldus study revealed facts that unequivocably proved defendants charged with killing white victims in Georgia are 4.3 times as likely to be sentenced to death as defendants charged with killing Blacks. Cases involving Black defendants and white victims are more likely to result in a death sentence than cases featuring any other racial combination of defendant and victim. Although the U.S. Supreme Court, by a razor-thin 5-4 vote, rejected McCleskey's claim, it could hardly reject the facts underlying them. Retired Justice Powell said, in essence, differences don't amount to discrimination. The bedrock reason why McCleskey was denied relief was the fear, again expressed by Powell, that McCleskey's claim, taken to its logical conclusion, throws into serious question the principles that underly our entire criminal justice system. How true! McCleskey can't be corrected, or else the whole system is incorrect. Now, that couldn't be the case, could it?
From death row, this is Mumia Abu-Jamal.
AMY GOODMAN: Mumia Abu-Jamal, arrested 15 years ago today. Coming up, the late Mario Savio and how he's remembered. We'll be back in 60 seconds.