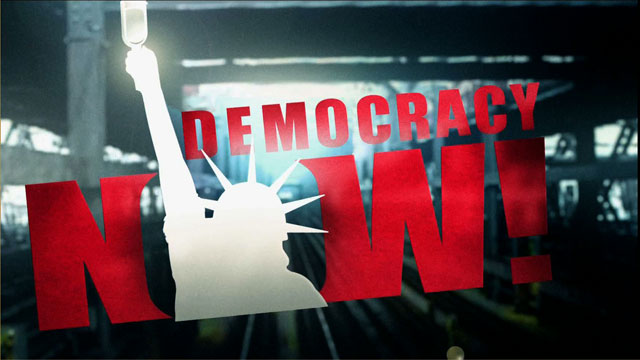 This is viewer supported news. Please do your part today.
Donate
The American Public Health Association holds its 125th annual meeting in Chicago this week with many of the Association's key concerns — from environmental and children's health to disease control and food safety — facing serious challenges. In fact, the very notion of a public health is under severe attack in this age of privatization and globalization.
Guest:
Quentin Young, the incoming president of the American Public Health Association, which is holding its 125th annual meeting in Chicago this week. He is a clinical professor of preventive medicine at the University of Illinois Medical School and the national coordinator of Physicians for a National Health Program. For ten years he was the chair of medicine at Cook County Hospital.
Related links:
.
.
.
---