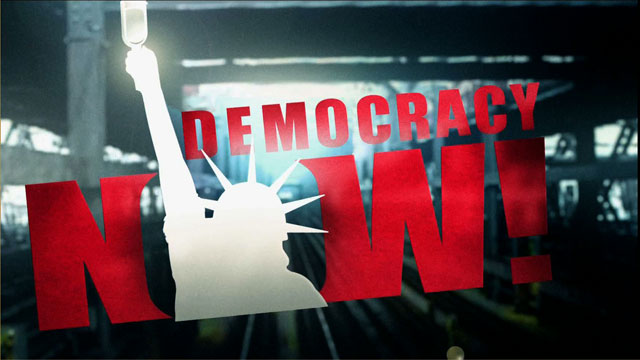 Media Options
Yesterday, Congress heard testimony on the Freedom of Information Accountability Act. The bill, as introduced in the House and Senate, would require the CIA, State Department, Justice Department and the Pentagon to speed the declassification of documents on human rights violations throughout Central and Latin America. The Act would immediately cover Honduras and Guatemala and would eventually expand to include other Central and Latin American nations. During the hearings the CIA urged Congress to reject the legislation,saying it would impede CIA business in the future. Today on Democracy Now! we want to bring you testimony of two supporters of the legislation, Jennifer Harbury and Ohio Congressmember Dennis Kucinich.
Guest:
Dennis Kucinich, is a Democratic Congress member from Ohio. He is a co-sponsor of the legislation.
Jennifer Harbury, is a human rights activist and lawyer whose husband was brutally tortured and murdered in Guatemala.
.
.
.
---