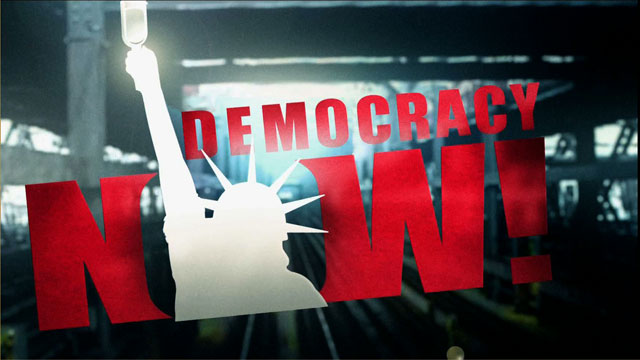 Media Options
Aiming to wipe out fuel supplies in Yugoslavia, NATO planes early today targeted the country's biggest oil refinery for the second time in 24 hours, along with military installations.
This comes as civilian casualties increase in the NATO bombing of Yugoslavia, which yesterday killed at least 10 people and injured many others when a missile cut a train in half as it was crossing a bridge over the Juzna Morava River in Serbia. As rescue crews took bleeding passengers to nearby hospitals, NATO spokesperson Jamie Shea shrugged off the incident saying "regrettably, we cannot exclude the possibility of casualties in this instance." Russia criticized the bombing, saying the destruction of civilian targets cannot be tolerated.
Guest:
Robert Fisk, award winning journalist currently reporting on the war in the Balkans for The Independent of London. He speaks from Belgrade.
Related link:
---