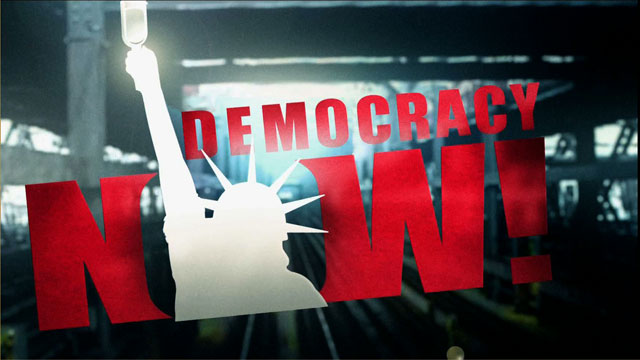 Media Options
Thousands of people have taken to the streets of Prague every night for the last week to protest the appointment of a new General Director of Czech Television. Inside, scores of journalists have been sleeping in the station since Christmas Eve to prevent management from seizing the station. They fear that the new appointment and the banning of key staff members from the premises will compromise the political independence of the station.
Guests:
Jan Molacek, Reporter for Foreign News Desk of the publicly owned Czech TV, Prague
And on the home front more than 1000 people gathered last night in New York to protest the firing of the general manager of Pacifica station WBAI, the program director and a producer as well as the banning from the station of several longtime producers.
---